R.S. PRUSSIA CABINET PLATE (pre-1918)
$30
Oh, to be over 100 years old and look this good! This beauty was created in Prussia sometime between the 1880s and 1917. Measuring 7.5″ in diameter, the antique cabinet plate features a hand painted basket suspended by a ribbon and overflowing with roses and apple blossoms. The plate border consists of raised scroll work and beading accented in gold. There is intermittent wear to the gold paint along the outside edge, but it does not detract from the beauty of this exceptional piece. There are no cracks, but there is one small (I almost missed it!) repair to the edge where a wire plate rack was likely used in the past.
Thankfully, if you wish to hang this gorgeous plate today, there are new options that won't damage the plate. Just ask if you'd like to know what we use!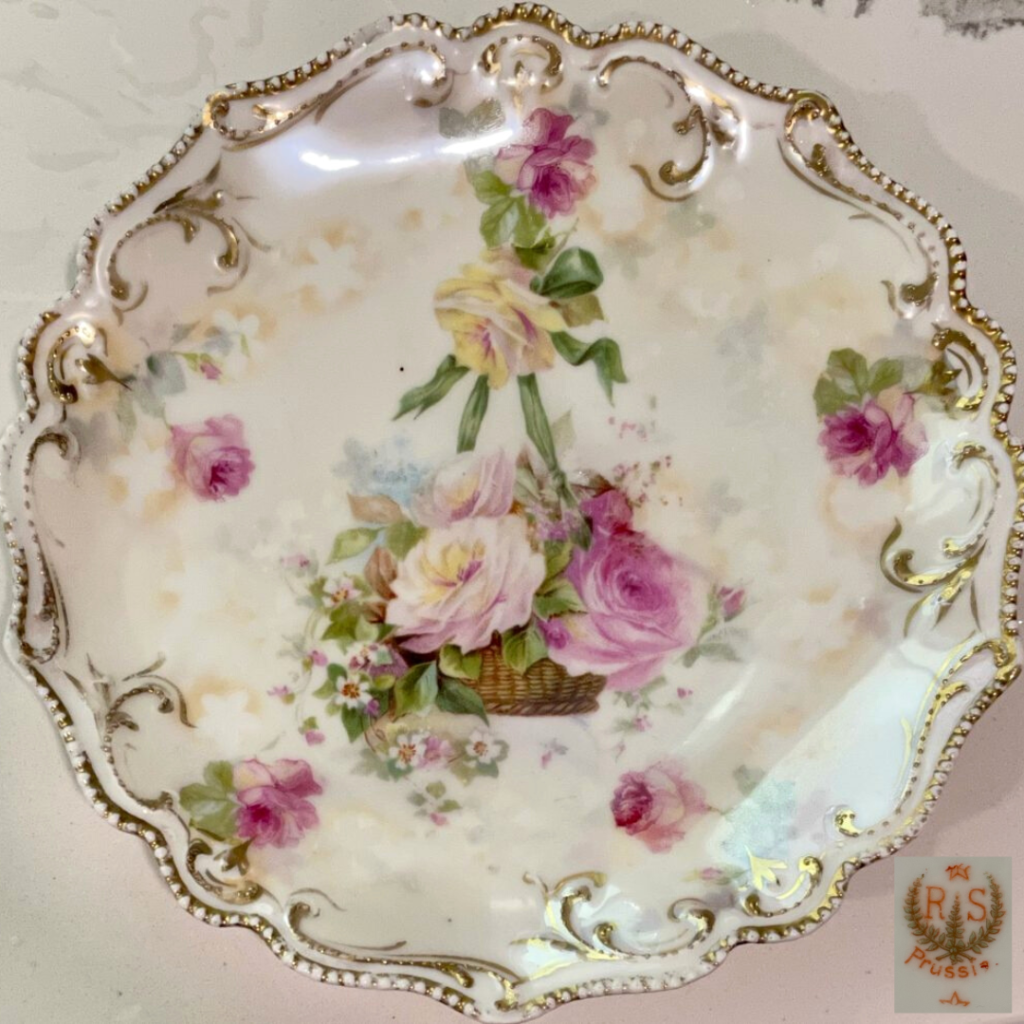 Contact us to purchase.