GERMAN CHINA VASE
$15
If you know someone who loves violets, they will 💜 this little vase!
Made in Germany by Schumann Arzberg, this (now discontinued) sweet Violette vase features handpainted violets all around and is embellished with beautiful gold trim. The colors are vibrant, and it's in amazing vintage condition. At 3.25″ tall, we think this makes the perfect vase for a small bouquet.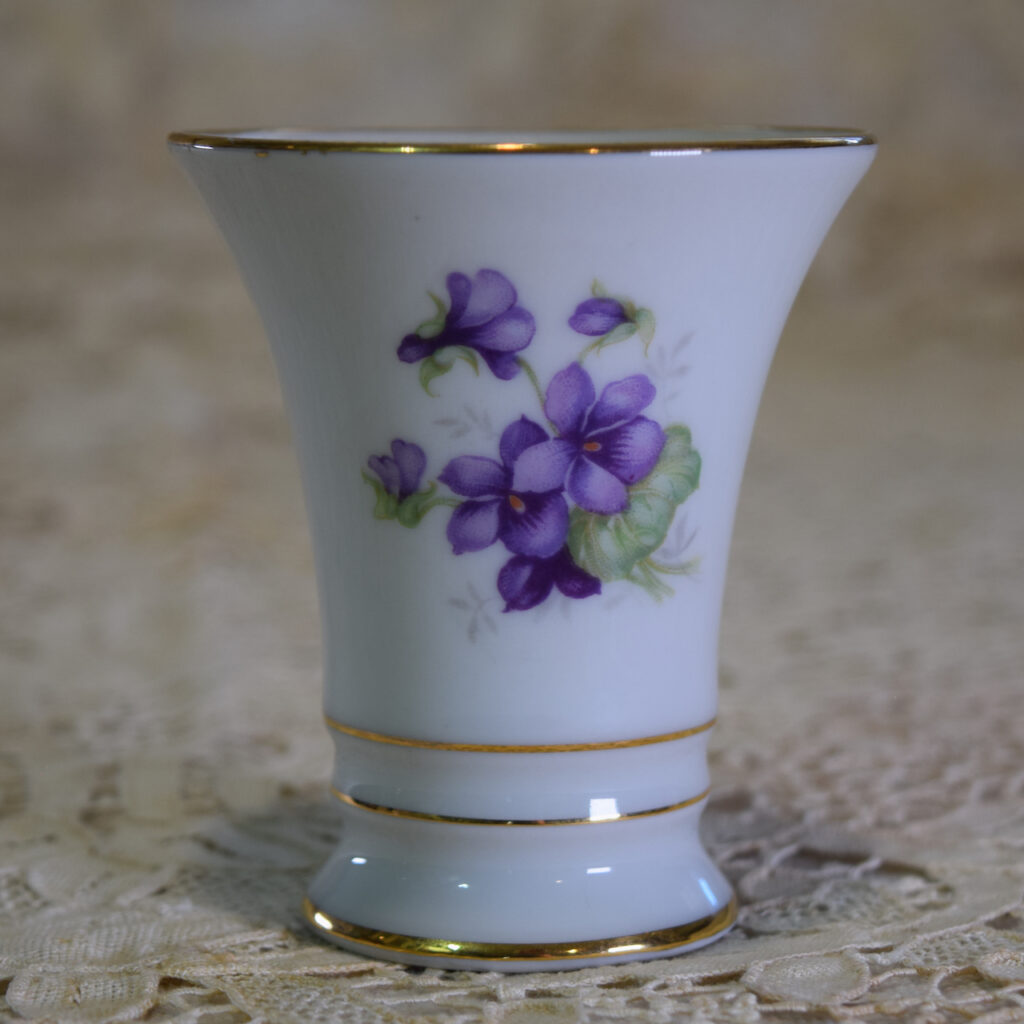 Contact us to purchase.