CLASSIC CHRISTMAS
Service for 8 – $395
The stars of this quality 3-pattern mix are the Royal Worcester Patrician luncheon plates, cups, and saucers. This is a beautifully versatile set equally perfect for Christmas dinner or holiday pie and coffee. Some of the English pieces will have slight crazing which is normal for their age. Overall condition of this set is very good.
Set includes 8 each:
Dinner plate
Luncheon plate
Salad plate
Cup
Set includes 6 each:
Saucer
Additional saucers available online at the time of this posting.
Add-ons available:
Patrician covered sugar + creamer – $65
Patrician oval serving bowl – 2 available @ $45 each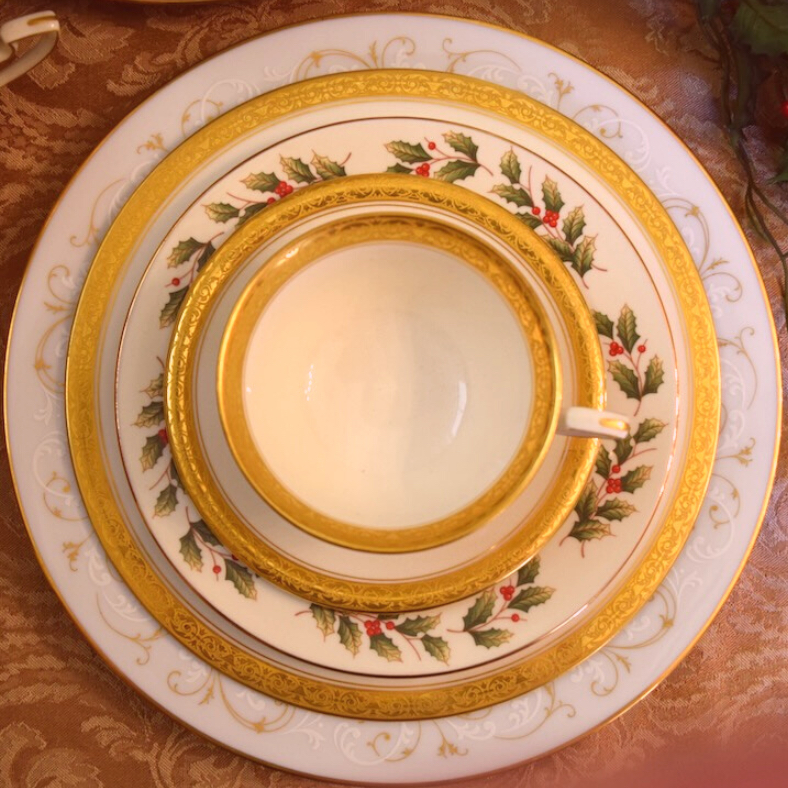 Contact us now to purchase.